April is SHOWERING down some awesome updates! 2 film premieres & current placement in Cleveland SCENE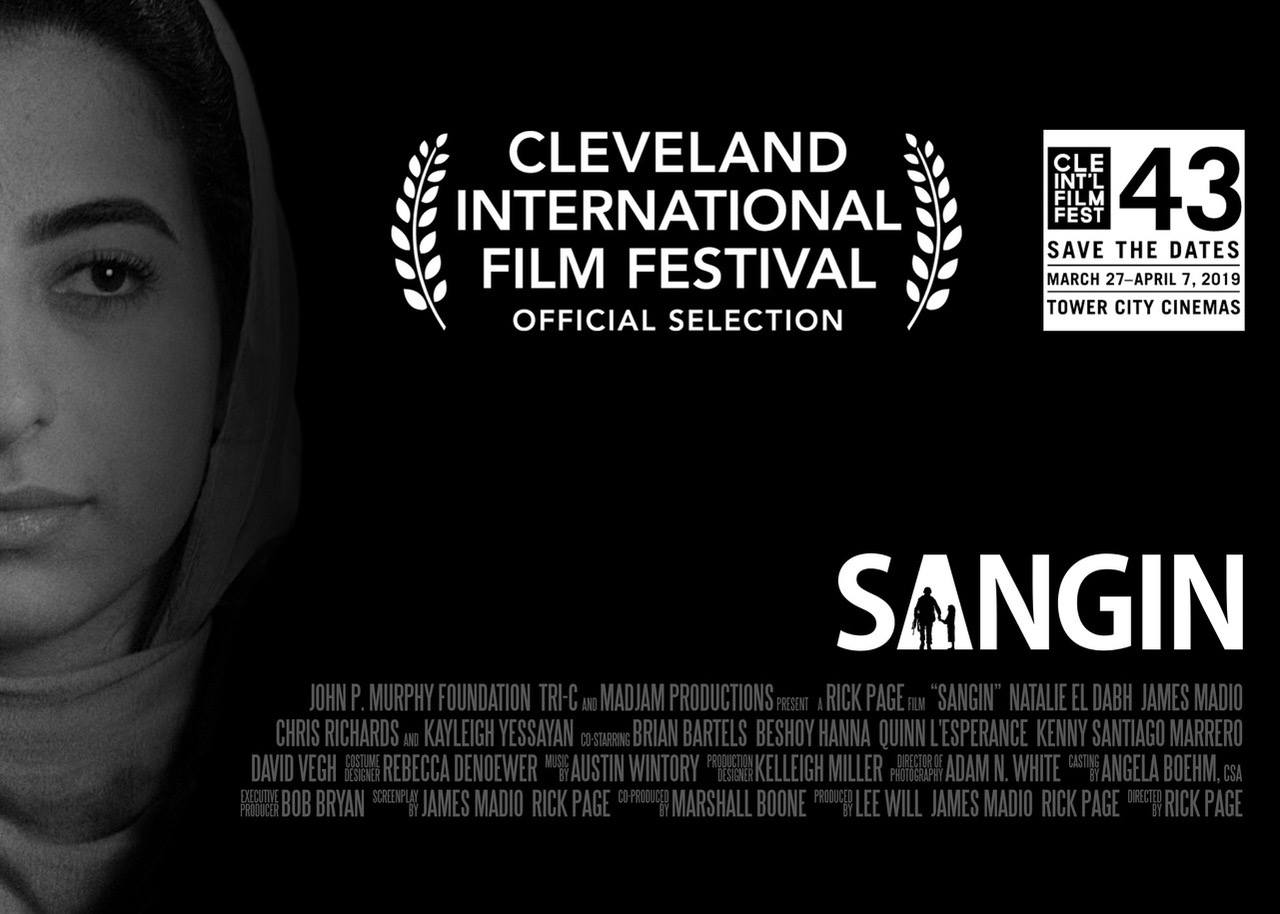 WOW! Spring is in the air and April is SHOWERING off with a strong start! Hope the luck continues and brings some May "flowers" next month as well? Here's to hoping 🙂 The latest news:

-"SANGIN" (starring James Madio – HOOK, BAND OF BROTHERS and featuring Chris Richards, directed by Rick Page – BROOKLYN NINE NINE) premieres TONIGHT at the Oscar-qualifying 43rd Cleveland International Film Festival at 9:20pm. See you on the red carpet? The film is a compelling war drama, where "two lives collide and are changed forever in a moment's time–and years later the consequences of their decisions are revealed." Tickets and more info are available at
https://www.clevelandfilm.org/films/2019/sangin

-THIS JUST IN — ANOTHER red carpet opportunity! "MONSTERS" (starring Chris Richards) will premiere on Saturday, April 27th, 2019 at the 8th annual Canton Film Festival. About the film:

"The film Monsters is an 8-minute short film that tells the story of a father and his young son struggling to connect through their perceived fears. The film investigates how the perceived reality of a child can look entirely different from a father's by portraying a heightened picture of the everyday struggles of parenthood as they contrast with the struggles of childhood."

Tickets, info, and more:
https://www.cantonfilm.com/films

-Finally, sources have confirmed that Chris is "doing very well" in the polls for Cleveland SCENE's "Best Actor of 2019". Polls are open for one more week and close on April 11th. Have you voted or helped spread the word yet? If not, its sure appreciated! Click/share the link below, scroll down, select "Arts and Entertainment" and find "Best Actor" — then "Chris Richards"

https://www.clevescene.com/cleveland/BestofCleveland2019/Page#/gallery?group=311939

Thanks, as always, for everything! The love + support are appreciated.